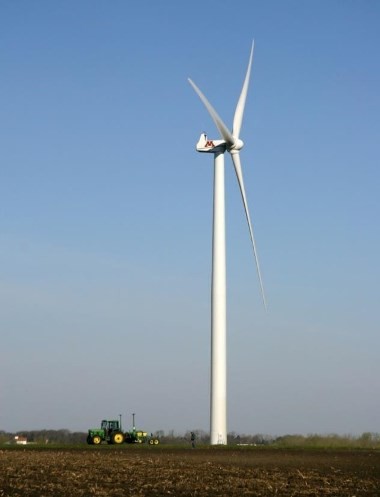 The team at the University of Minnesota announced last month the award of funding for a demonstration project entitled "Clean Vehicles Fueled by Hydrogen from Renewable Ammonia."
This project builds on years of research and investment in renewable ammonia at the University of Minnesota, most visibly the prototype wind-to-ammonia production plant operating since 2014 at its West Central Research and Outreach Center.
Their focus now, however, is shifting to the use of ammonia as a fuel. "The overall objective of the project is to displace up to 50% of the diesel fuel used in tractors with anhydrous ammonia produced from renewable resources." Specifically, the project aims to "develop a novel technical solution to converting ammonia to hydrogen through catalytic decomposition for use in dual-fuel diesel engine applications."
The goals of the project are to:

1. Replace up to 50% of total fuel energy with renewable ammonia in a laboratory diesel engine using a thermally integrated catalytic ammonia decomposition system.

2. Reduce soot emissions from the laboratory US EPA Tier 2 certified diesel engine using the dual fuel system to 0.15 g/kW-hr over an eight-mode off-highway test cycle. This emissions level marks a 50% reduction in emissions from the original certified value.

3. Demonstrate ammonia decomposition system in a diesel tractor by installing it and using it on-farm over a six-month period …

Specialized dynamometer facilities and emissions measurement instruments will be used to develop and characterize the dual fuel system. A field-ready prototype of the system will be demonstrated at the WCROC in the third year of the project.
More information about the project is available at UMN's West Central Research and Outreach Center.