This week, DNV GL published its annual Energy Transition Outlook, providing a long-term forecast for global energy production and consumption, and including a dedicated report describing its Maritime Forecast to 2050. This is the first forecast from a major classification society explicitly to evaluate ammonia as a maritime fuel.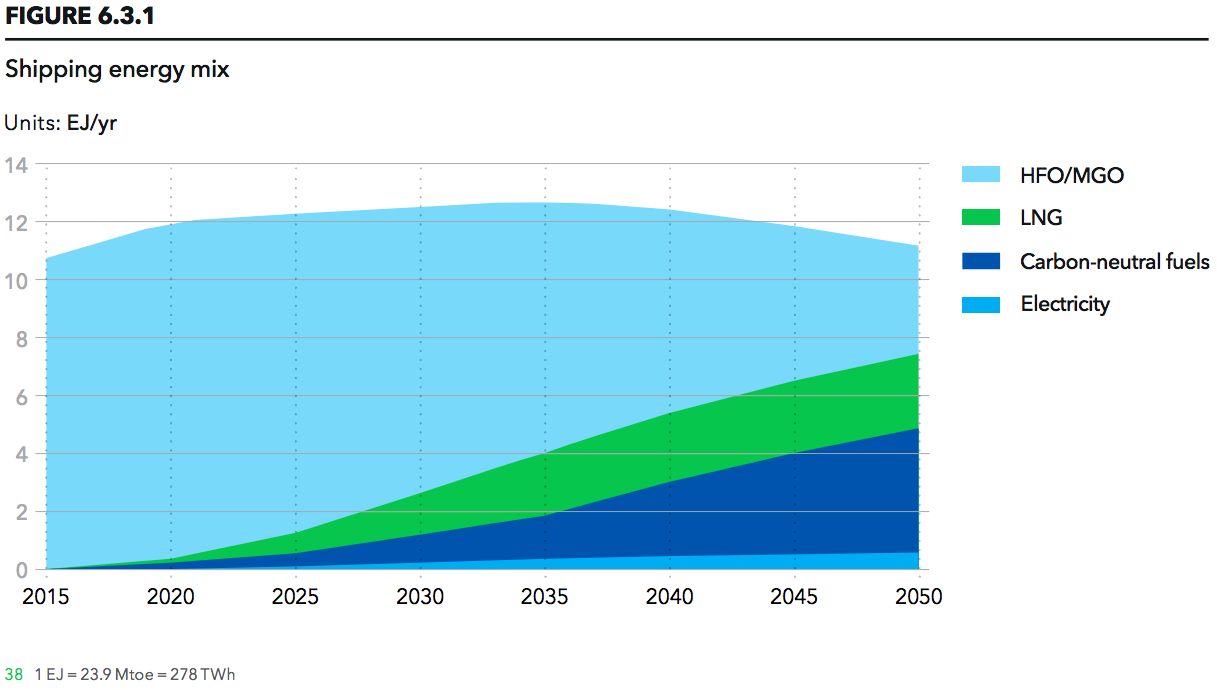 By 2050, DNV GL predicts that 39% of the global shipping energy mix will consist of "carbon-neutral fuels," a category that include ammonia, hydrogen, biofuels, and other fuels produced from electricity. By 2050, these fuels will therefore have gained greater market share than oil, LNG, and battery-electric. If ammonia succeeds as the carbon-neutral fuel of choice in the shipping sector, this new demand will be roughly equivalent to 200 million tons of ammonia per year, more than today's total global production.
Read the full article at AmmoniaIndustry.com.