Ammonia Energy Anniversary Issue: a "top five" development in economic implementation
In the last 12 months …
The extensive Power-to-Ammonia feasibility study demonstrated that ammonia energy could be economically viable in different business cases. The report was a collaborative effort by large European corporations – power companies, electricity distributors, chemical producers, engineering firms – and it has already resulted in plans for one 440 MW power plant to be converted to carbon-free fuel by 2023.
From feasibility study to power plant demonstration
The Institute for Sustainable Process Technology (ISPT) published its Power-to-Ammonia feasibility study in March 2017 and, in that instant, forever changed the debate on the viability of producing renewable ammonia and using it for energy storage and electricity generation.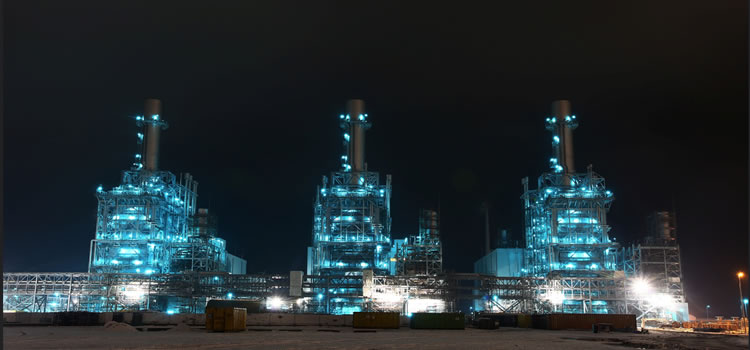 The feasibility study examined the "value chains and business cases to produce CO2-free ammonia," analyzing the potential for commercial deployment at three companies with existing sites in the Netherlands: Nuon at Eemshaven, Stedin at Goeree-Overflakkee, and OCI Nitrogen at Geleen. These are all major energy companies: power producer, grid operator, and energy-intensive ammonia producer, and each is pursuing demonstrations of ammonia energy.
The ISPT's study formed the backbone of the first European conference on ammonia energy, hosted by Proton Ventures in Rotterdam in May: the conference succeeded in acting as a catalyst for new partners to join in.
The first of the Power-to-Ammonia subjects to move forward is the Nuon business case. With additional partners, including Norwegian oil major (and carbon sequestration expert) Statoil and European pipeline operator Gasunie, Nuon now plans to convert one of its three existing 440 MW gas turbines at the Magnum power plant to run on hydrogen by 2023. Nuon's next step would be to source its hydrogen from "sustainably produced ammonia," which it hopes ammonia producers will make in sufficient quantity for Nuon to begin using by 2030. "Ammonia then effectively serves as a storage medium for hydrogen, making Magnum a super battery."
Ammonia Energy reporting
A year in review
To mark the first anniversary of Ammonia Energy, we reviewed the most important developments from the last 12 months. This "top ten" list spans two areas: five are technology advances that will arguably produce the most important opportunities for ammonia energy, and five are economic implementation steps that are arguably the most significant moves toward real-world deployment.
Technology advancement:
Economic implementation: